Migrate through SharePoint versions or from third party products like IBM Lotus Domino, SQL Server, Oracle and many others. Our team has broad industry experience and can handle even most complicated and massive migrations. We are proficient not only in automated migration solutions from DocAve, Idera and Quest but also in custom scripting solutions to extract the data from third party systems using PowerShell, C#, Java and Ruby on Rails.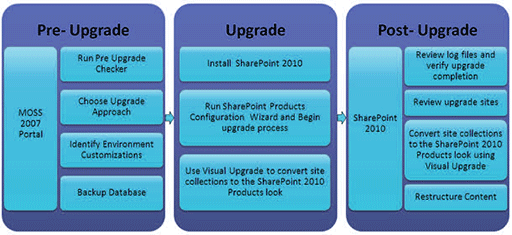 Helping you to choose right migration approach
Re-engineering the infrastructure
Rigorously test the migration plan and outcomes
Migrate e-mails, documents, databases and whole applications
Design and branding upgrades
Leveraging the new features of the most recent product versions
With set of pre-designed tools and experience among many industries we are confident that our solutions can make your SharePoint migration smooth and easy. Reserve your appointment today to learn more.